Purchase Order
Applies to Admin, Part Control
A purchase orders (PO) are official order sent from a buyer in a completed form to a supplier with a request for an order. As a part control, you need to manage purchase order from supplier.

1. From the navigation menu, go to PART CONTROL and click on Purchase Order.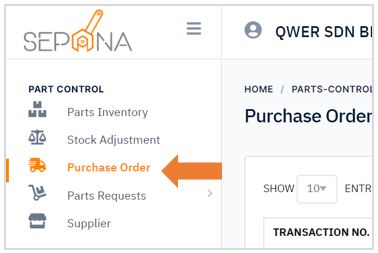 2. You are now on Purchase Order Page. This page will display a list of order history that have been purchased.

Create New Purchase Order
First off, to create a new purchase order, you need to register the supplier into the system. In order to do that, please refer to the next articles.
To create a new purchase order, please follow the steps below:

1. Click on New PO button in the top right corner of the page.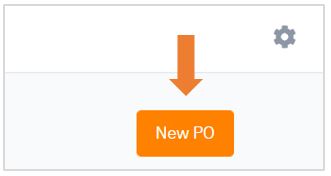 2. Fill in the required information which is supplier name, order date, item and notes. You can edit item quantity and price per unit as shown in a figure below.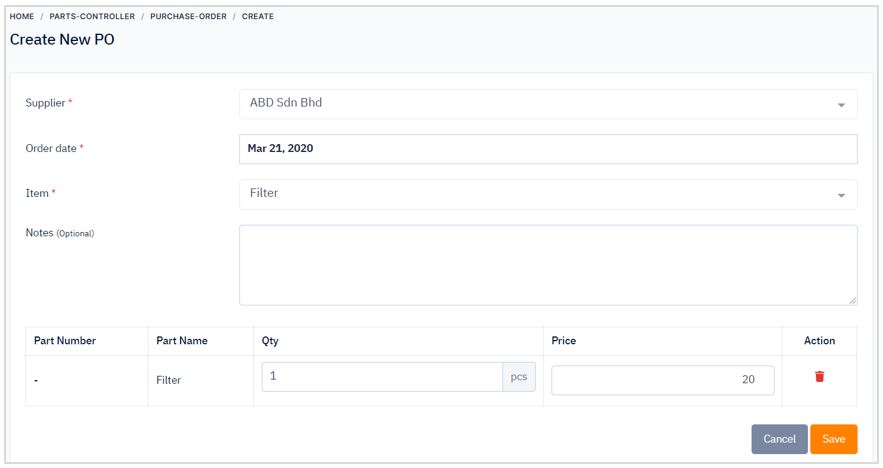 Update Purchase Order Status
When you have received the purchase order, you need to update the purchase order status.

To update purchase order status, please follow the steps below:

1. Click on Show button in the ACTION column.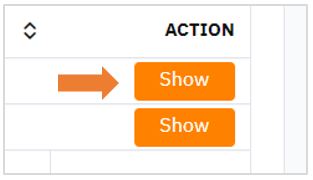 2. It will display the details of purchase order which is transaction details, supplier details and items information. You can also edit the information by clicking Edit button.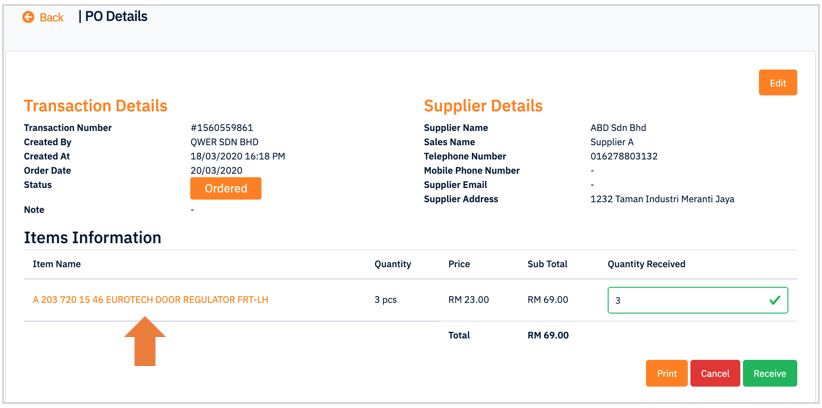 3. Click on the item name to view part details.

4. If you have received the item, please click on Receive button and the status will be updated to "Received". There are cancel button if you want to cancel purchase order.