Payments
As a cashier, you need to receive and collect payment. You need to provide a an invoice for a customer purchase.
1. From the navigation menu, go to CASHIER and click on Collect Payment.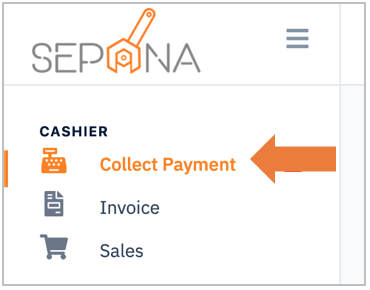 2. You are now on Payment Page. In order to make a payment, you need to enter the invoice number or reg. number. Then, the details will automatically filled.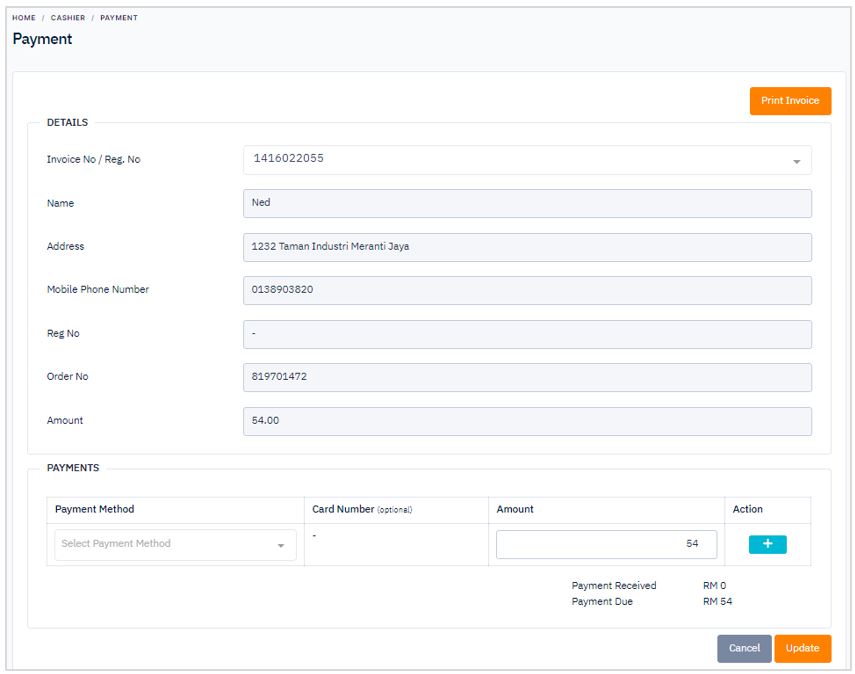 3. Choose the payment method to proceed with payment. Customer can use more than one payment method to pay. Click on plus button icon to insert new payment method.

4. Click on Update button and your payment has been successfully processed.