Admin Data Dashboard
Applies to Admin
As a workshop administrator, you can manage and view all employee account in the system, including your account and account of other users by their roles. You will have all function for each role.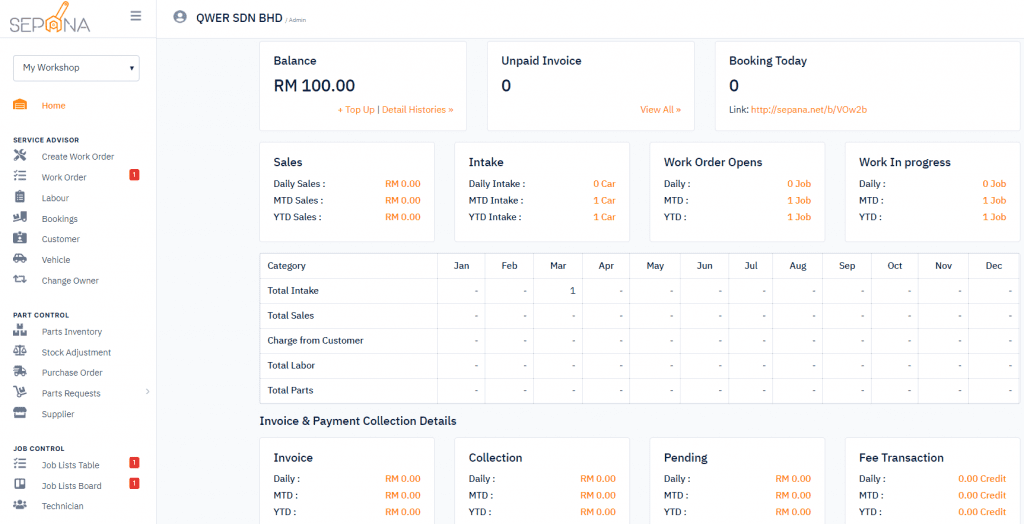 Only administrator can view the analytics information on the dashboard page. It consists of multiple data sources that can visually tracks and analyzes key performance indicators (KPI) in the form of tables.
A data dashboard is the efficient way to monitor and analyze your workshop performance. you can also measuring and extracting a wealth of your workshop insights from relevant data sets in several key areas.